Reliable Software is specialized in software development services with more than eighteen years of experience in the field of Pharmaceutical Retailers and Wholesalers. They offer customized software solutions apart from website designing and development services.
Company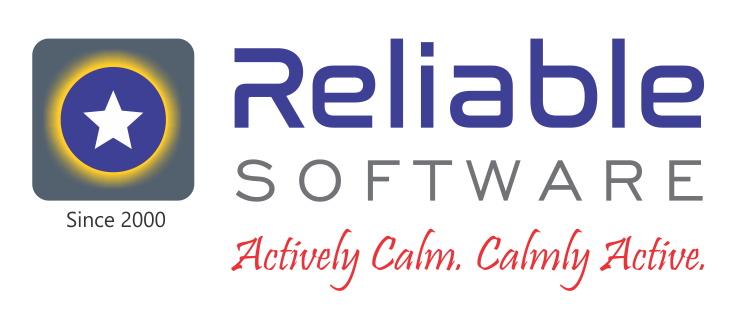 Size: 51-200 employees
Location: India
Industry
Practice Areas
Reliable Software offers a pharmaceutical distribution system to support the wholesale and retail supply chain. The infrastructure was traditionally run-on virtual machines with separate applications for the different modules. There was a shared service that connected with the individual modules.   
The rigidity of the infrastructure made it difficult to predict transactions and estimate surge in traffic volumes at specific times during the year. The prevalent solution for increased loads was to ramp up the hardware by increasing the CPU and the core. It increased costs and led to a system downtime of at least 10 – 15 mins that hampered client relations and disrupt the operations. 
Faced with problems that impeded their operations, Reliable Software wanted to modernize its Cloud infrastructure and move to a scalable architecture. They contacted Cloud 9 Infosystems to digitally transform the distribution management processes and modernize the infrastructure on the cloud.
Several businesses have unlocked the potential of their incumbent processes and information by modernizing their mission-critical systems onto the cloud. Our team did a feasibility check to assess if the application could support PaaS-based models. The problem areas were identified, and our team suggested the focus areas for the client.   
At various stages, we worked closely with Reliable Software to validate the process, and then we proceeded with deploying the Azure App services with auto-scaling. Cloud 9 implemented PAAS DB which is Azure SQL to handle unpredictable loads with ease and handle the database operations. The team also ensured that all vulnerable loopholes were plugged, and the data security and integrity aspects were appropriately addressed.  
Azure DevOps was also proposed for enhanced coordination of the work activities and the management of the various systems. It also provided a robust framework to deploy the solutions faster through auto-deployment over a streamlined process and release pipelines for smoother project development. Our experts collaborated with Reliable Software's in-house development team for optimal results throughout the project.  
Reliable Software provides a platform for the pharmacy sector. It was necessary to forecast traffic and transactions to enhance revenues. Post the transformation to the modernized solution, they can autoscale based on the workload and tackle increasing traffic optimally. Revenues have increased by around 15% by being automatically scalable, which helped them readily cater to new customers.   
Cloud consumption Costs were reduced by 30 ~ 45%. Reliable Software could focus more on the business without worrying about the Scalability of the Cloud infrastructure.